Mobile Bitcoin Easily Send, Receive, Buy and Sell Bitcoin for cash, privately, worldwide. Download the easy bitcoin wallet that is changing the way the world owns and moves money.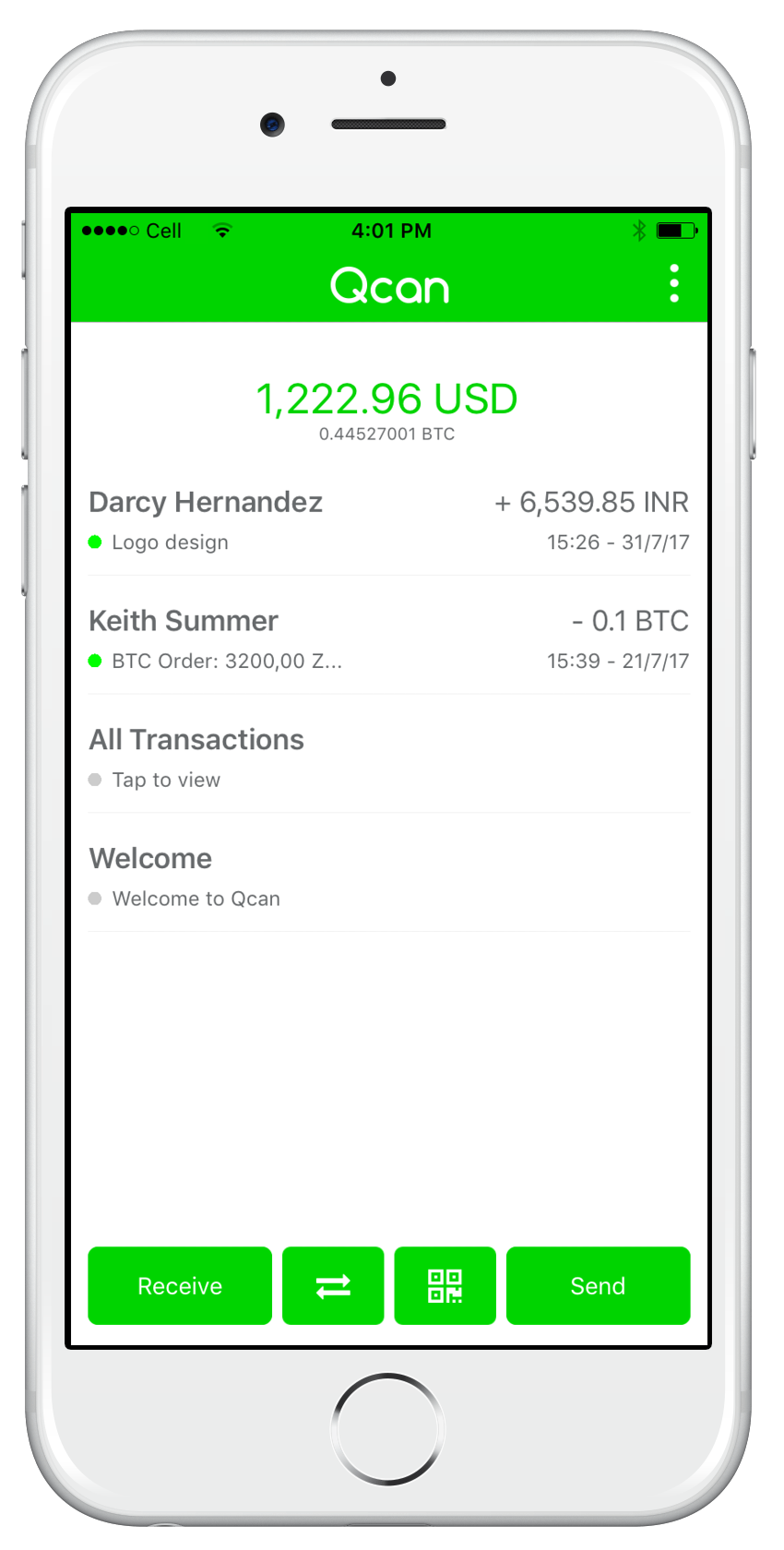 No name, no ID, no bank, no intermediary. Bitcoin as easy as your number. Qcan transforms your mobile number into an instant Bitcoin wallet that's easy to use, secure and private. Use Qcan to send and receive payments to and from any country. Cash in and out of Bitcoin into any currency you choose anywhere in the world.
Qcan — Mobile Bitcoin Qcan is the first service of its kind to introduce the direct payment of bitcoin to mobile numbers. I really appreciate your approach to privacy, I believe that's what bitcoin is all about. I can't believe how simple you have made bitcoin. The most user friendly and efficient platform.